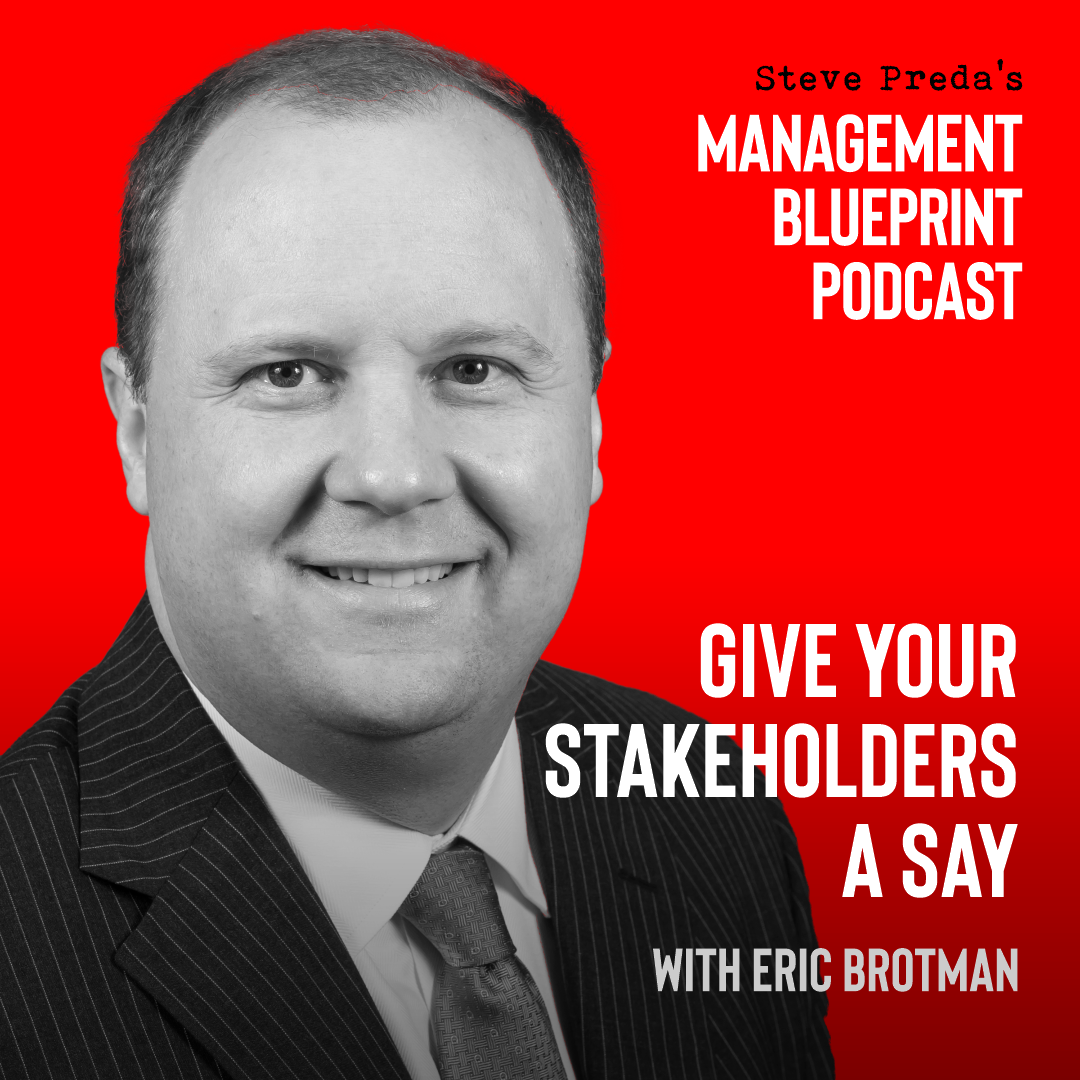 Eric Brotman is the CEO of BFG Financial Advisors, an independent firm assisting clients with wealth creation, preservation, and distribution. He is also the author of Don't Retire... Graduate!: Building a Path to Financial Freedom and Retirement at Any Age. We talk about multi-generational financial planning, the benefits of flexible leadership, and why retirement should not mean the end of your productive life. 
Time Stamps
[00:43] Eric's entrepreneurial journey
[03:24] Eric's experience with management blueprints
[06:54] The benefits of flexible leadership
[09:31] Understanding visionary leadership and why it's so effective
[12:39] Why some entrepreneurs sell shares to their best-performing employees
[14:35] What is multi-generational planning?
[18:50] How multi-generational planning helps families avoid internal conflict
[21:47] How Eric helps young multi-generational planners gain experience in the field
[23:26] Eric's multi-generational planning and financial literacy tools
[27:07] Collaborative financial planning and the role of the advisor
[30:51] Why retirement should not mean the end of your productive life
[32:58] The retirement problem and why some retirees go back to working
[35:52] Growth drivers at Eric's firm BFG Financial Advisors
[38:11] Parting thoughts 
Links and Resources
Don't Retire... Graduate by Eric Brotman 
Don't Retire...Graduate Podcast
Buyable: Your Guide to Building a Self-Managing, Fast-Growing, and High-Profit Business
Complete the Buyability Assessment for Your Business